Blogs:
"Update for December"
No comic update today, I was kept busy for too long to start it. I'll try my best to get it done by Friday! I may have trouble keeping up with my normal schedule throughout December, so I want to give everyone a heads up.
In the meantime, please enjoy Crinkle answering a friend's question: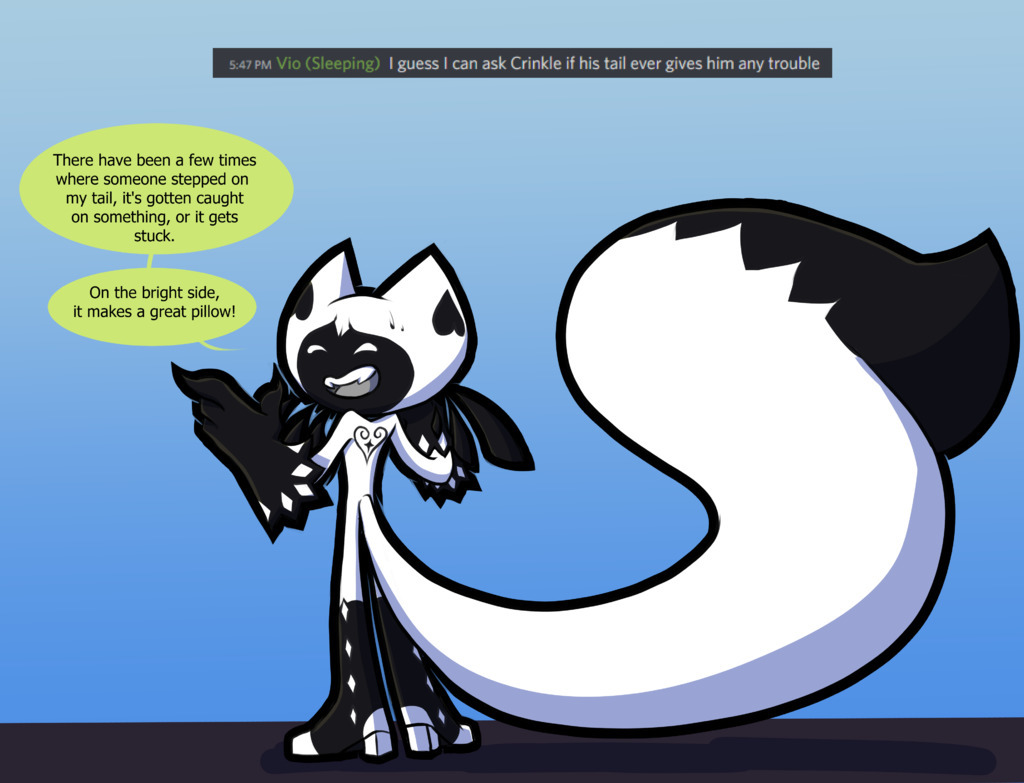 "No Comic Update"
Sorry, no comic update today! I got started on the page too late to finish it today. It will definitely be ready by Friday though!
"Comic Update Delay"
Sorry, no comic update today!

I discovered a minor issue in the written script that I had to resolve. Don't worry, it won't change any of the story up until this point, but I really needed to fix it before continuing. I hope to get a new page up by Friday!
"Stickers Available!"
I have a bunch of new vinyl stickers available for purchase in my shop, including a few Bound In Ink, Born Of Stars themed!
You can buy them here:
My Shop!
Every purchase greatly helps support me and the creation of this comic!
I also have handmade leather jewelry and keychains on sale for 50% off! You can use the code CLEAROUT2022 at checkout!
"Sick(ish) Day"
Sorry guys, no comic update today! I'm not feeling so great today, so I haven't been able to finish the page today. Hopefully by the time Wednesday rolls around, I'll be feeling better and can resume!
"50 Subs!!"
Thank you so much everyone! I really hope everyone continues enjoying the story as it unfolds! There are so many events that I'm excited to come to!
"Oops"
Oh crap, my sense of time absolutely took a dive this week!
I thought today was Friday, but it's actually Saturday.
And as a result I missed a comic upload.
My bad! I'll make sure to upload on time next week!
"Merry Christmas!"
No comic update today! I'm working on last minute Christmas stuff, and I wanna relax to enjoy the holiday.

Thank you so much for all the support so far, it means the world to me!

Merry Christmas, and God bless!
Pages: